Outdoor Canopies
Canopies & Solar Panel Support Structures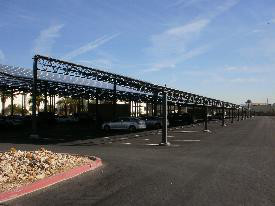 AMFI's outdoor canopies are designed to offer protection of sensitive outdoor equipment, employees, vehicles, walkways, loading docks, etc.
Designed for outdoor elements, our canopies ship powder coated or galvanized ready for quick and easy bolt-together installation in the field with no field welding required.
Standard 22 ga. galvanized "B-Deck" roof decking included with all canopies unless otherwise specified.
Specifications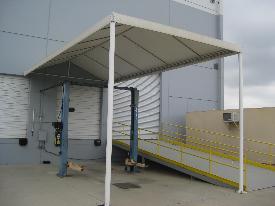 Specially designed to be installed quickly with no field welding, fully bolted design
Powder coated or galvanized finish protects investment
Free-Standing or attach to existing structure / building
All sizes and shapes, and heights available
Perfect for solar panel support structures, carports, pedestrian walkways, employee break areas…