Landings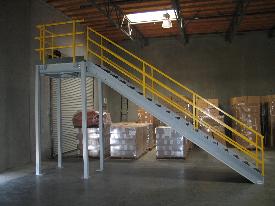 AMFI is your source for industrial mezzanine style landings perfect for integration with modular offices, catwalks, existing structures, work platforms, or general construction projects.
Our modular landings and stairway are easy to ship and install, and available in many sizes and decking options. A landing is required for every 12' of elevation change in a run of stairs.
Contact us and we will help you design the most cost effective option for your mezzanine landing or platform requirement.
Specifications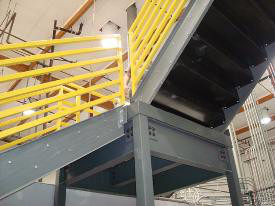 OSHA, IBC, ADA, or exception style construction options
Constructed of 4" sq. tube, 8" baseplates and 10" tall wide flange beams for most applications
Quick easy to transport and install
Ships fully assembled or knock-down