Mezzanines
Can't Go Out? – Go Up!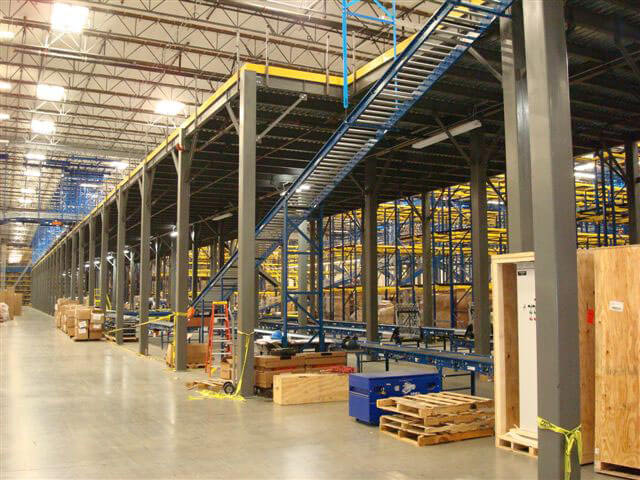 AMFI Engineered Structural Steel Mezzanines
AMFI mezzanines are perfect in industrial operations such as warehousing, distribution or manufacturing. Our industrial structures offer the most cost effective way to expand floor space for production, storage, office space or manufacturing and more, making our steel products the perfect solution for cost conscious buyers that need more space in a hurry.
Our mezzanines are specifically designed to exceed the stringent Seismic Zone 4 requirements for engineering and design and our standard bracing design avoids many problems often associated with permitting structures in the Western United States areas. For mezzanine structures outside of the zone 4 area, our design is scaled back to make the structure as cost effective as possible.
We provide mezzanine products that are designed to last a lifetime and strive for our company and customer relationships to duplicate that longevity. Whether working with us in-house to design an embedded system, purchasing AMFI products to integrate with your material handling equipment or just a stand alone product we are here for you.
Specifications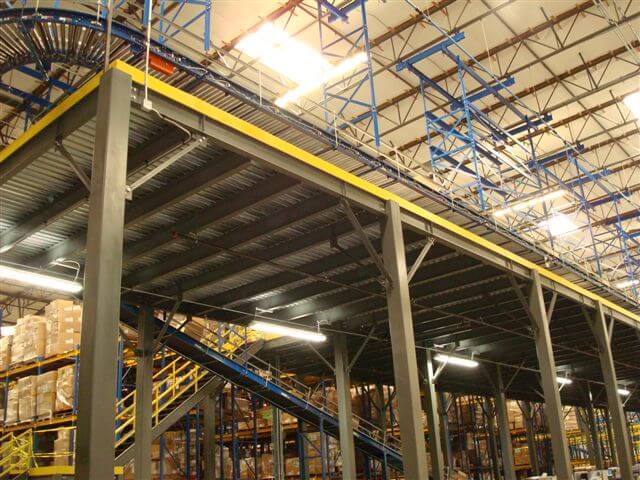 Bolt together design
Heavy duty structural design suited for almost any application
Custom sizes, shapes, colors and finishes available
Numerous decking options; wood, steel, bargrate, concrete…
Easy to relocate due to bolt together design
Custom color matches. Hot dip galvanized and powder coat available.
Creates usable floor space at a moderate cost
Call for a quote; prices vary $25.00-35.00/sq. ft. delivered and installed for most structures