Guard Equipment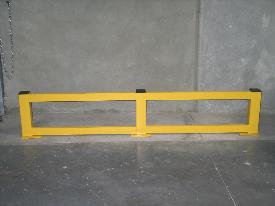 Protect your mezzanine structures, storage racks and other vulnerable areas. AMFI has a full line of protection equipment for just about all your warehousing and industrial protection requirements.
Guard rails promote a safe flow of traffic throughout the warehouse and the safety yellow standard color makes them highly visible.
Specialty guards to protect valuable equipment, offices, employees, work stations, forklift charging stations, and more are all specially designed and engineered to exceed warehouse protection requirements for your safety.
Specifications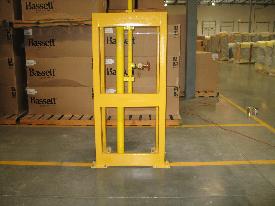 Safety yellow color promotes safety and awareness in your facility
Designed to be anchored to concrete floor with expansion bolts for reliable protection
Reduces downtime by protecting equipment
Protects against injury claims
Standard and custom protection products available